Without doubt Flores is one of the most interesting and most beautiful islands of Indonesia. In the west on the neighbouring island of
Komodo
it is possible to watch the Komodo-Dragons, 3-m-long lizards resembling prehistoric animals.
The interior of the island is shaped by a string of volcanoes. The tourists`highlight is mount Kelimutu with its three coloured crater-lakes, situated between Ende and Maumere. The local people are friendly and very hospitable.
Kelimutu - Coloured Lakes
It is possible to go to Flores by public transport from Bali via Sumbawa. However it is easier and faster if you take one of the regular flights to Bima on Sumbawa or to Labuan Bajo on Flores.

It is also possible to fly from Bali to other destinations on Flores like Ende and Maumere. As competition is increasing on these routes there is hope that there will be a time when travellers will no more depend on the unreliable Merpati Airline. As the planes are often booked up, especially during the high season, it is advisable to book well in advance.
Flores - Impressions
There are two main diving areas on Flores: In the east Labuan Bajo and further to the east Maumere. In Labuan Bajo there is reasonable diving around the islands. And there is of course the world class diving of Komodo not far away. The diving around Labuan Bajo is average and there is some damage caused by dynamite fishing. For snorkeling it is a very good area. You can find cheap hotels, many dive centres and many losmen in town and it is easy to arrange trips to the world class dive spots around Komodo and Rinca.
There are many good reports from from
Reefseekers
and
Divine Diving
in Labuan Bajo. I do not advice to go to
Bajo Dive Club
.
In June 2008 however Reefseekers reached the headlines of the newspapers. They nearly lost 5 divers who could not be found after surfacing. Only after extensive searching they were found on a remote beach on the island of Rinca where they were attacked by komodo dragons.
The diving in Labuan Bajo is organized by every dive resort in a similar way. Divers leave the harbour area in the morning and usually head out for the world-class dive spots in the Komodo National Park. The dive boats are locally built simple wooden ships with mats to sit on, a table and some chairs. Usually there is also a simple toilet in the rear. The dive shops usually offer two or three dives and people return to Labuan Bajo in the late afternoon. As all dive centres still concentrate on walk in customers, there are often a lot of beginners on board. During the high season (July/August) the boats tend to get crowded.

Serious divers have to decide if it is more sensible to visit Komodo on a live aboard. All those who afterwards want to continue and visit Flores have no other choice and have to cope with these conditions.
Riung is a small town on the north coast of Flores north of Bajawa. There are nice coral gardens in the 17-Islands-National Park (Pulau Tujuhbelas). There are only a few losmen in town. I can recommend the losmen of the catholic church in Riung. Ask for "Missionaris", the locals will show you the way. Prices for boat trips to the snorkeling places or to spots where to watch flying foxes or komodo-dragons, which also live in the Riung-Area, must be bargained.
In summer of 1996 we followed an invitation of the Flores tourism authorities together with Donovan Whitford to dive in the Pulau Tujuhbelas national park. After having dived in
Alor
before the dives at Riung were rather sobering. Visibility was poor, coral growth however very diverse and we did not see much damage. A highlight during our dives was the sighting of a dugong passing by.
According to the locals visibility depends on the direction of the wind. Best visibility is between April and September and also from September to November. Water temperature is usually around 28° C. The six dives we did in the area do not justify a conclusive evaluation.
All attempts to open a dive centre in Riung have failed until to now. At the moment diving is not possible but as things change very fast in Indonesia it is allways adviceable to get up to date information in Labuan Bajo or Maumere.
Until 1992 the bay of Maumere was one of the top dive sites in Indonesia. In a report on the bay of Maumere published in 1997 by Kuiter & Allen the incredible number of 1133 species of fish in this area could be proved. This is still the highest number of species ever counted inside a specific area. The marine biodiversity is definitely among of the highest in Indonesia.
Diving in Maumere
In December 1992 a tsunami hit the coast and killed at least 2500 people. On Pulau Babi, an island in front of Maumere, the 30-m-waves killed 1000 people. Fortunately there were no divers under water when the earthquake happened.

However after the tsunami Maumere had difficulties regaining its former status as top dive destination. Divers stayed away and the famous dive centres went out of business.
A Narrow Escape
Marcos, the dive instructor of Sao Wisata Resort, told us that already two days before the earthquake sharks had become aggressive. He decided to cancel diving the next day and went with his group of divers into the mountains to climb the mountain Kelimutu. This was the day Maumere was destroyed.
Maumere - Places to Stay
When we visited Maumere in summer 1997 for the first time there were no more signs of destruction on land. We dived with Sao Wisata Resort but stayed next door at
Sea World Club
which looked much nicer than the run down resort next door. Sea World Club is managed by a retired German missionary, Father Bollen, who finances with the money earned with the Sea World Club an orphanage in the neighbourhood.
In 1997 we left Maumere - as far as the diving was concerned - with mixed feelings. At certain dive spots we saw many pelagics (groupers, sharks), but walls and slopes were in many places completely destroyed. We liked a dive spot called Ruteng. A wall with nice coral growth and many small animals hiding in the crevices and holes.
We returned to Maumere in summer 2005 for some more dives before setting off to Alor. We spotted at the dive site Pangabatang in the current many eagle rays and big dogtooth tuna. Visibility was excellent and coral growth was also good with gorgonian fans and soft coral. It was really astonishing to experience the extremely fast growth of corals at dive sites which where still in bad conditions 8 years ago.
We also had excellent dives in front of the jetty in Maumere harbour and another one in Wodong Bay where a Japanese landing barge lies on the black sand down to 34 m. Here we got a real insight into the famous
biodiversity
of Maumere: We discovered many ghost pipefish (different species), flying gurnards, many nudibranchs, seahorses, one mimic octopus and a specimen of the very rare Gurnard Lionfish (Bluefin Lionfish). After this we returned again in 2008 and 2010. Needless to say that Maumere is back on the list of the best diving spots in Indonesia!
Less satisfactory than the diving itself is the infrastructure for divers in Maumere.
Sea World Club
offers two small dive boats with 2 x 40 HP and 2 x 25 HP-Engines, which sometimes need more than an hour to reach the dive spots. Stronger engines and bigger boats would improve conditions here very much. If there are many divers local fishing boats are chartered, which are even less comfortable and take even longer to reach the dive sites. Lunch is included in the trips and there is always enough free drinking water on the boats.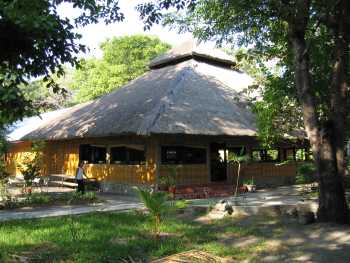 The dive shop also needs a new leadership. The local dive guides know the sites well and can lead the guests along. However they are not well enough educated in marine biology. They are unable to show their guests the extraordinary biodiversity of Maumere. It would make sense to invest more money into the training of the dive guides.
However there is a very attractive alternative only 27 km further east in the bay of Wodong. Here the Swiss Claudia and her Indonesian husband Kermi have opened their cosy resort
Ankermie Happy Dive
with six small bungalows at the beach. The best critter dive sites of Maumere are just in front of the beach. The dive sites further away can only be reached by local boats. It takes quite a time and the engines are very loud but it is worth the effort.
Claudia is diving instructor and Kermi is specialized on critter hunting. Electricity is available between 6.00 pm and 6.00 am. The bungalows are 18 Euro/night for half pension and diving is 55 Euro for two dives including lunch.
Ankermie is definitely the best resort you will find in eastern Flores. The comfortable restaurant offers excellent food and the familiar atmosphere makes it hard to leave. Ankermie seems always to be full, so book well in advance.
Ankermie Happy Dive
This short video with footage taken in 2005 can only give a superfluous impression of what diving in Maumere is like. The video also contains a sequence showing the very rare Gurnard Lionfish which has only been seen in southern Japan and Bali before.
Underwater-Videos: Diving Maumere
My collection of underwater videos from Indonesia can be found on
vimeo
. The collection is sorted into albums containing only videos of a specific diving area. This is a very good opportunity to have a look at videos from other divers who have been in the area before.
You can see here what other divers have seen in Maumere before.